Judith Schwarcz has extensive experience working in the field of Dyslexia, L/D and ADHD. She advises both parents and teachers on the best way to integrate children into a regular classroom and into the home setting, emphasizing organizational skills and motivation. Judith was the Chairperson for 0ver 10 years of the ESRA Support Group for Parents of Children with Dyslexia, L/D & ADHD. She organized and facilitates the ESRA Adults & Y.A.A.S. Young Adults Support Group for ADD/ADHD. She also represents ESRA on the National Forum for L/D Support Groups. Through years of organizing lectures and discussions, she has established relationships with a large circle of professionals in the world of L/D and ADHD who are available to her for consultation and advice.
Judith was the Director of DDA_Israel for 10 years,were she train facilitaors. – Judith has personal experience of how the Davis® method can change someone's life. Convinced of its effectiveness, she founded The Center for Self-Change, where she works as a Davis® Facilitator both in English and Hebrew. She tutors, coaches, and advises children and adults with Mild Learning Disabilities and ADHD. Over 500 children and adults have participated in programs in her center in Israel. Judith works with students in Israel, the USA, Europe and Russia. In Israel, Judith has also published "The Gift of Dyslexia" translated into Hebrew & Russian. Training – Judith went through an extensive period of training by the Davis Institute, California USA and other parts of the world and was certified as a Davis® Facilitator and a Davis Supervisor-Specialist. She has taken courses both in Israel and abroad on working with L/D children and adults, on parenting, and in NLP and Coaching. She has attended numerous conferences on L/D and ADHD. Article: Schwarcz Becomes First Facilitator in Israel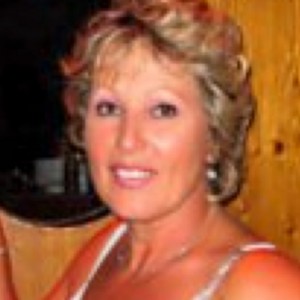 Luba Alibash – Licensed by DDAI since 2004  Record #24629 Luba has always been drawn to working with people, both children and adults, to improve their lives. She has extensive experience working with adults and children in informal settings, such as community centers and after-school programs. Luba loves her work as a certified Davis® Facilitator at the Centre for Self-Change in Ra'anana because she can see how it changes her client's lives for the better.  Luba has been certified as a Davis® Facilitator. She has also taken courses in Reiki. Luba provides Davis Correction® Programs in Hebrew, and Russian.
As a native Russian speaker, Luba is particularly effective working with new immigrants from Russia. Using the Russian language translation of "The Gift of Dyslexia," Luba helps people resolve their dyslexia-related problems. She believes that the Davis® method is also of great help to them in studying Hebrew.
Training – Luba has an engineering degree specializing in hydrogeology from the Geological Survey Institute in Tashkent, USSR. She has been licensed as a teacher of physical training by a specialized sports school in Tashkent, USSR and was certified as a teacher of Physical Training for Elderly People by the Wingate Institute for Sports in Netanya, Israel.
Luba can be reached at: moogy@netvision.net.il – Cel: 052-0526363691 – Tel :(972) 09-7729888 Click to listen highlighted text! Judith Schwarcz has extensive experience working in the field of Dyslexia, L/D and ADHD. She advises both parents and teachers on the best way to integrate children into a regular classroom and into the home setting, emphasizing organizational skills and motivation. Judith was the Chairperson for 0ver 10 years of the ESRA Support Group for Parents of Children with Dyslexia, L/D & ADHD. She organized and facilitates the ESRA Adults & Y.A.A.S. Young Adults Support Group for ADD/ADHD. She also represents ESRA on the National Forum for L/D Support Groups. Through years of organizing lectures and discussions, she has established relationships with a large circle of professionals in the world of L/D and ADHD who are available to her for consultation and advice. Judith was the Director of DDA_Israel for 10 years,were she train facilitaors. – Judith has personal experience of how the Davis® method can change someone's life. Convinced of its effectiveness, she founded The Center for Self-Change, where she works as a Davis® Facilitator both in English and Hebrew. She tutors, coaches, and advises children and adults with Mild Learning Disabilities and ADHD. Over 500 children and adults have participated in programs in her center in Israel. Judith works with students in Israel, the USA, Europe and Russia. In Israel, Judith has also published "The Gift of Dyslexia" translated into Hebrew & Russian. Training – Judith went through an extensive period of training by the Davis Institute, California USA and other parts of the world and was certified as a Davis® Facilitator and a Davis Supervisor-Specialist. She has taken courses both in Israel and abroad on working with L/D children and adults, on parenting, and in NLP and Coaching. She has attended numerous conferences on L/D and ADHD. Article: Schwarcz Becomes First Facilitator in Israel Luba Alibash – Licensed by DDAI since 2004  Record #24629 Luba has always been drawn to working with people, both children and adults, to improve their lives. She has extensive experience working with adults and children in informal settings, such as community centers and after-school programs. Luba loves her work as a certified Davis® Facilitator at the Centre for Self-Change in Ra'anana because she can see how it changes her client's lives for the better.  Luba has been certified as a Davis® Facilitator. She has also taken courses in Reiki. Luba provides Davis Correction® Programs in Hebrew, and Russian. As a native Russian speaker, Luba is particularly effective working with new immigrants from Russia. Using the Russian language translation of "The Gift of Dyslexia," Luba helps people resolve their dyslexia-related problems. She believes that the Davis® method is also of great help to them in studying Hebrew. Training – Luba has an engineering degree specializing in hydrogeology from the Geological Survey Institute in Tashkent, USSR. She has been licensed as a teacher of physical training by a specialized sports school in Tashkent, USSR and was certified as a teacher of Physical Training for Elderly People by the Wingate Institute for Sports in Netanya, Israel. Luba can be reached at: moogy@netvision.net.il – Cel: 052-0526363691 – Tel :(972) 09-7729888 Powered By GSpeech